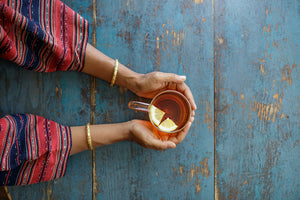 Make yourself a cup of immune-boosting Lebu Cha! What you need: ◎ 500ml Water ◎ 3tsp Harney's Ceylon & India Orange Pekoe ◎ 3tbsp Sugar ◎ 0.5tsp Ginger Powder ◎ 0.5tsp Black Salt (Kala Namak) ◎ 1.5tbsp Fresh Lemon Juice *Feel free to adjust the seasonings and spices to suit your palate! How to cook:   Place a clean saucepan on stove-top over on medium heat and add 500 ml of water plus the sugar  When you see bubbles form at the bottom of pan, add the tea granules and heat/boil just for a minute, or till the time you see the infusion turning...
---
• caffeine • tea • tea knowledge • wellness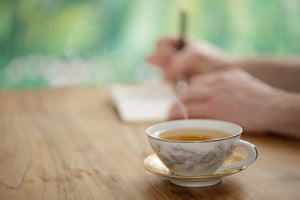 We all have different reasons we drink tea. While some drink it to wind down, others drink it to perk up. Some may simply enjoy the warm, comforting qualities of this ancient beverage while others love to cool down with it on a summer afternoon. No matter what your reason is, understanding the amount of caffeine contained in your delicate teacup or monster mug will only enhance your experience and your relationship with tea. Read on to learn about the amount of caffeine in tea, what affects caffeine levels in tea and common caffeine myths. Caffeine Amounts in Tea No matter...