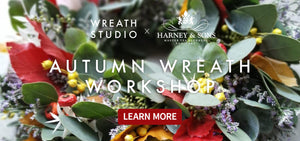 Fall is here. It's the season for tea and a lovely autum wreath to decorate your home. 日期:11月13日(六)/11月14日(日)時間:14:00 - 15:30(約1.5小時)花環大小:直徑約30厘米人數:最少3位(每課有7個名額)費用:$1,200(包括花材和兩罐Harney & Sons茶葉*)報名方法:DM Harney & Sons HK Instagram/Facebook。內容:導師會指導參加者製作充滿秋天氣息的花環,可以放於桌上或者掛於門/牆上裝飾。狀態可維持3-5個月。色調:紅,橙,黃,棕花材:時令秋色葉材,果子,及乾花Date : 13 & 14 Nov, 2021Time: 14:00-15:30 (~1.5 hours )Wreath size: ~30cm in diameterParticipants: Min. 3 pax. Max 7pax.Fee: $1,200 (Include materials and 2 tins of Harney & Sons teas)How to sign up? Simply DM us through Instagram or Facebook.Class details: We will make a dried full wreath with a touch of Autumn. It is a perfect décor for tabletop, wall or door. The wreath can last for 3-5 months.Color tone: Orange-yellow-reddishFlowers/Greens: Autumn themed...
---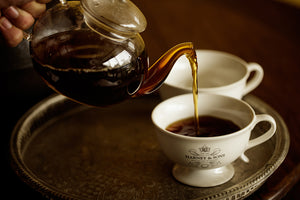 Whether you are new to tea or have been drinking it for some time, it is common to have many questions as you begin to explore the world of tea in greater depth. Tea has been consumed for thousands of years and has been grown in almost every corner of the globe. With its extensive history, the tea industry can be rather intimidating to enter. We hope that our blog and Tea 101 page can be a resource for you, no matter where you are at in your tea education and that this post, in particular, can help answer some of the...
---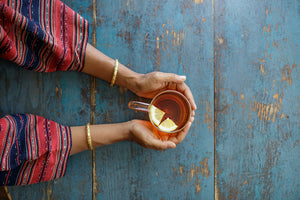 Make yourself a cup of immune-boosting Lebu Cha! What you need: ◎ 500ml Water ◎ 3tsp Harney's Ceylon & India Orange Pekoe ◎ 3tbsp Sugar ◎ 0.5tsp Ginger Powder ◎ 0.5tsp Black Salt (Kala Namak) ◎ 1.5tbsp Fresh Lemon Juice *Feel free to adjust the seasonings and spices to suit your palate! How to cook:   Place a clean saucepan on stove-top over on medium heat and add 500 ml of water plus the sugar  When you see bubbles form at the bottom of pan, add the tea granules and heat/boil just for a minute, or till the time you see the infusion turning...
---
• tea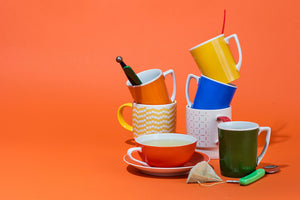 Dear fans of Harney in Hong Kong and Macau, We would like to thank you for all the kind words and support since we launched our online store. It has been almost two months since the coronavirus pandemic and undoubtedly we are all overwhelmed by all the news update, protective gear and food supply, government's ever-changing regulations, work, family, etc. Life is tough, but always remember we are all in this together. Let us all keep close to our heart all the fighters on front lines and all the beautiful people who make sure our life is least affected. As a...
---
• caffeine • tea • tea knowledge • wellness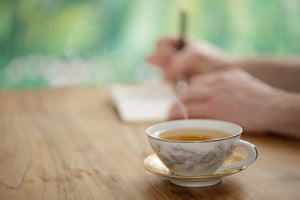 We all have different reasons we drink tea. While some drink it to wind down, others drink it to perk up. Some may simply enjoy the warm, comforting qualities of this ancient beverage while others love to cool down with it on a summer afternoon. No matter what your reason is, understanding the amount of caffeine contained in your delicate teacup or monster mug will only enhance your experience and your relationship with tea. Read on to learn about the amount of caffeine in tea, what affects caffeine levels in tea and common caffeine myths. Caffeine Amounts in Tea No matter...